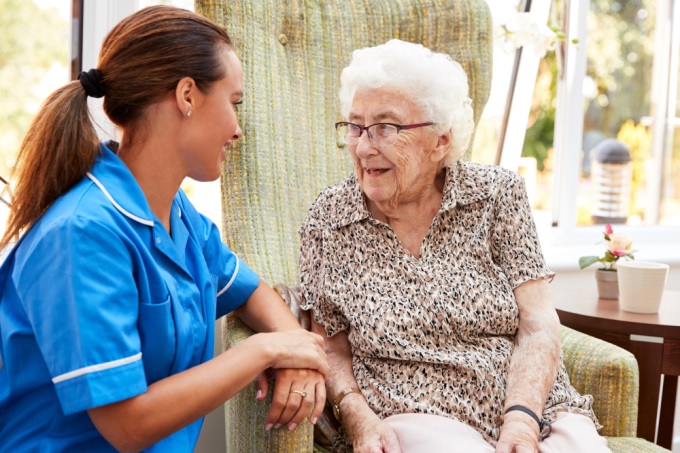 Our loved ones' demands and expectations change as they age. Recognizing when live-in care is necessary is critical to ensure their comfort, safety, and overall well-being. Home care services in Connecticut are a reassuring alternative since they provide the support and help that elders require while allowing them to remain in the comfort of their own homes. Here are several warning signals that live-in care may be the best option for your older family members.
Increased Difficulty with Daily Activities
If your seniors are having difficulty with ADLs such as washing, dressing, grooming, and food preparation. Home care services provide individuals with specialized help that is tailored to their specific needs, fostering freedom and dignity.
Safety Concerns
Seniors who have frequent falls or mishaps at home require additional supervision and assistance. A live-in caregiver can offer quick assistance, lowering the chance of injury and creating a secure living environment.
Progressing Medical Conditions
Chronic illnesses and medical problems may necessitate ongoing monitoring and prescription management. Livein care guarantees that your senior loved ones receive the medical attention and reminders they require to be healthy.
Isolation and loneliness
Seniors' mental and emotional well-being can suffer as a result of social isolation. If your loved one is becoming increasingly lonely as a result of reduced mobility or a lack of company, livein care provides companionship, social engagement, and emotional support.
Personal Hygiene Changes
Personal hygiene neglect can indicate that seniors require assistance. Live-in caregivers provide dignified assistance with grooming, bathing, and toileting, boosting overall cleanliness and self-esteem.
Clarus Home Care is ready to help families who require comprehensive and compassionate home care in Danbury, Connecticut.
Expect quality care in the home with us!
Disclaimer
Blogs, content and other media uploaded online are for informational purposes only. Contents on this website should not be considered medical advice. Readers are strongly encouraged to visit their physician for health-related issues.